Things are settling down now.  I've been on my ulcer meds for about two weeks.  Only one somewhat nasty attack during that time.  I'm happy for that.  The doc said the third time I get this there'd be some major s*** to deal with.  I'm hoping this is not the case.
There's a kind of calm these days.  I can feel it about here and there.  Instructors are not as go-go-go as in the past, no work stress to deal with, no wondering how Father is doing, Mom is doing better these days (made gravy for Sunday's turkey dinner), Floyd has no issues to speak of, friends (most) are understanding of the various things that have gone down, and the yearly Hell is gone (Pete knows all about this).  Calm before the storm?  No, after.  Feels good.  (Knock on wood.)
I'm not as behind in classes as I was.  I'm actually ahead in one but behind in another.  The rest are good.
I fixed my stereo.  …  Ha!  They don't call them stereos anymore, do they?  My home entertainment system.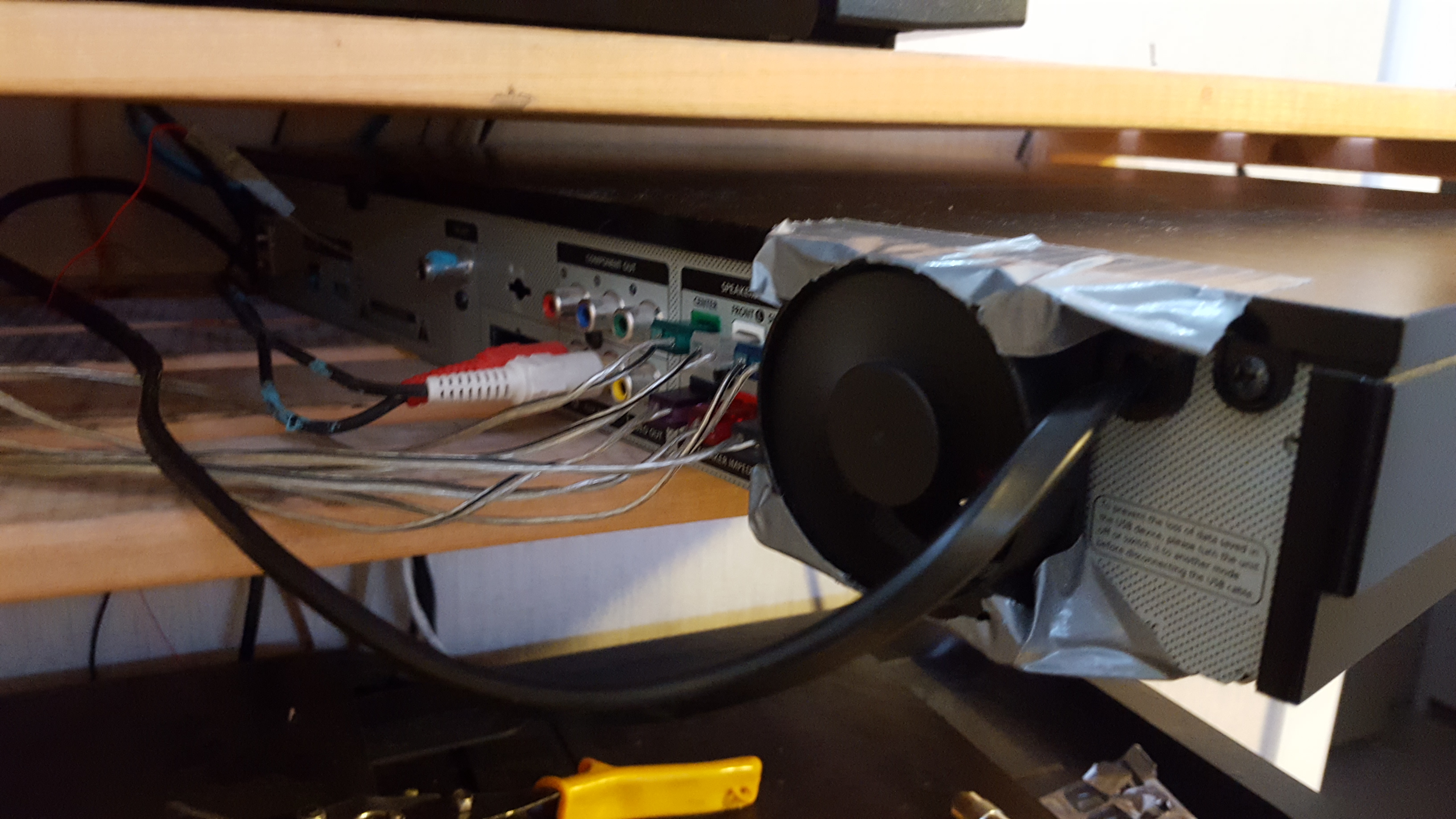 The fan had been making noise, so I cut it out with some metal snips.  In the process, I ended up destroying it.  I just wanted to squirt some WD40 into it.  So much for that.  So I duct-taped a computer fan with a limiter to it.  It seems to work just fine.  A bit overkill, but it is quieter than before.
My little Fujitsu also developed a problem.  A ribbon cable controlling the power supply broke.  I ordered a new used one online and put it in.  It took some monkeying, but it's working now.  It's now 12 years old, so it doesn't compete with today's computers, but it does make a good background music player.  "Ghibli" on "Study jazz" on YouTube.  Kevin introduced this to me during our final week of last term's studying.  Look it up – unless you're allergic to jazz.